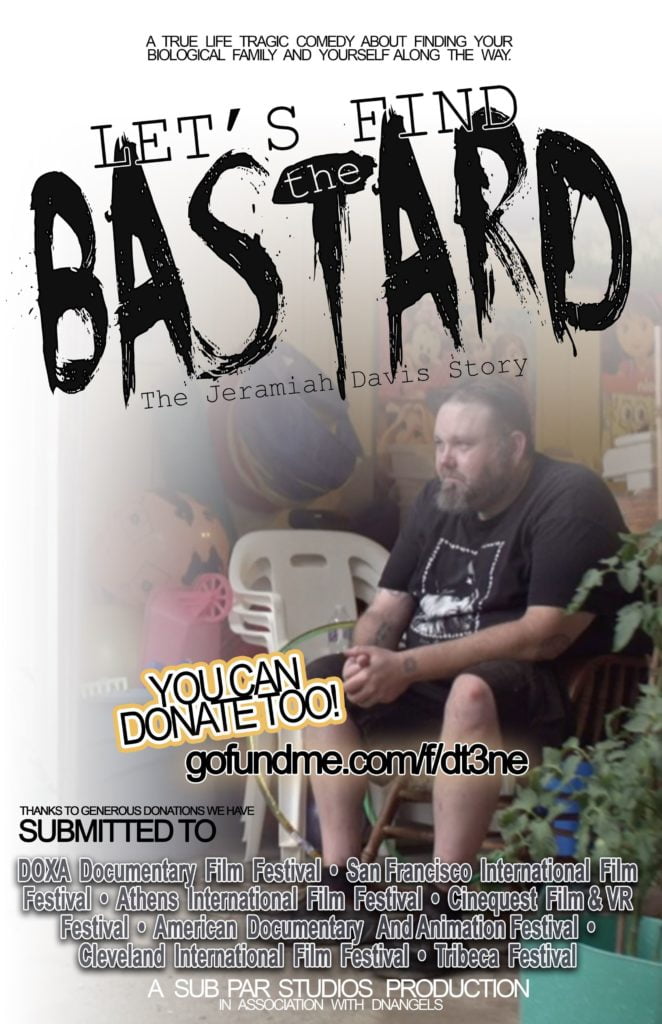 My friend Nick Woodruff grew up never knowing his father, this documentary is about the search for his father and how he found himself along the way. There's been a lot of work put in, but anything you can contribute will help make the movie even better, and the hope is that it gets accepted into some festivals.
So money now, money please, money him now, need money now.
You can donate to the gofundme for Let's Find the Bastard here.